English & Dutch Ships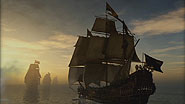 The detailed 3D ship models featured in Broadside showcased here. Get your favorite ship in crystal.
In fact, maybe you should get them all. Keep one on your kitchen table, another on your dresser and yet another on your windowsill...
Educational Resources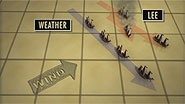 A list of educational links and resources for those interested in the history, events and personalities within Broadside.
Relevant websites from the United Kingdom, Netherlands and the United States are included in this comprehensive list...